— Re-design: Variation 2
• Variation 2 builds on the first variation, but adds extra guidance at the top of the page to aid users with the search process.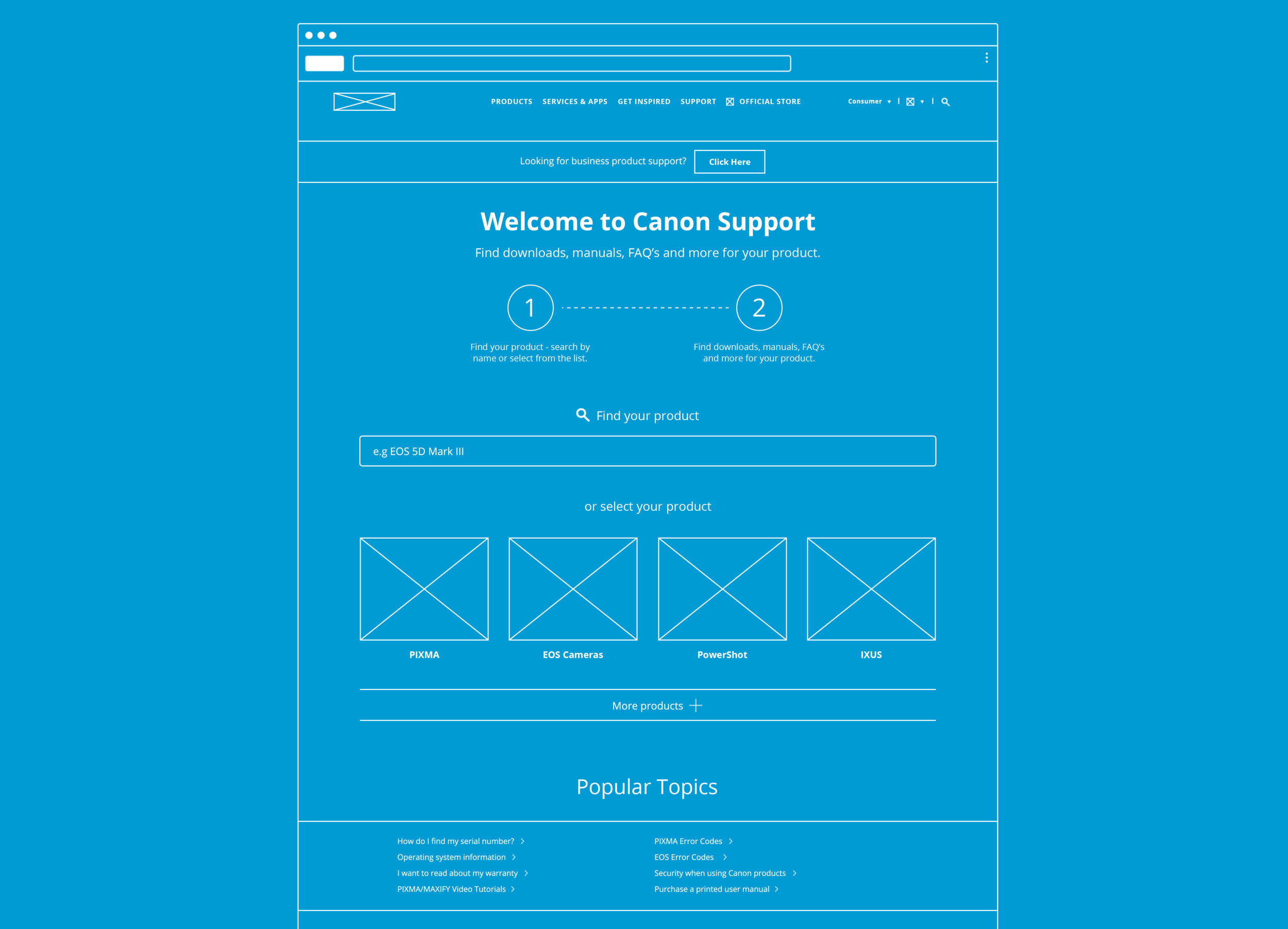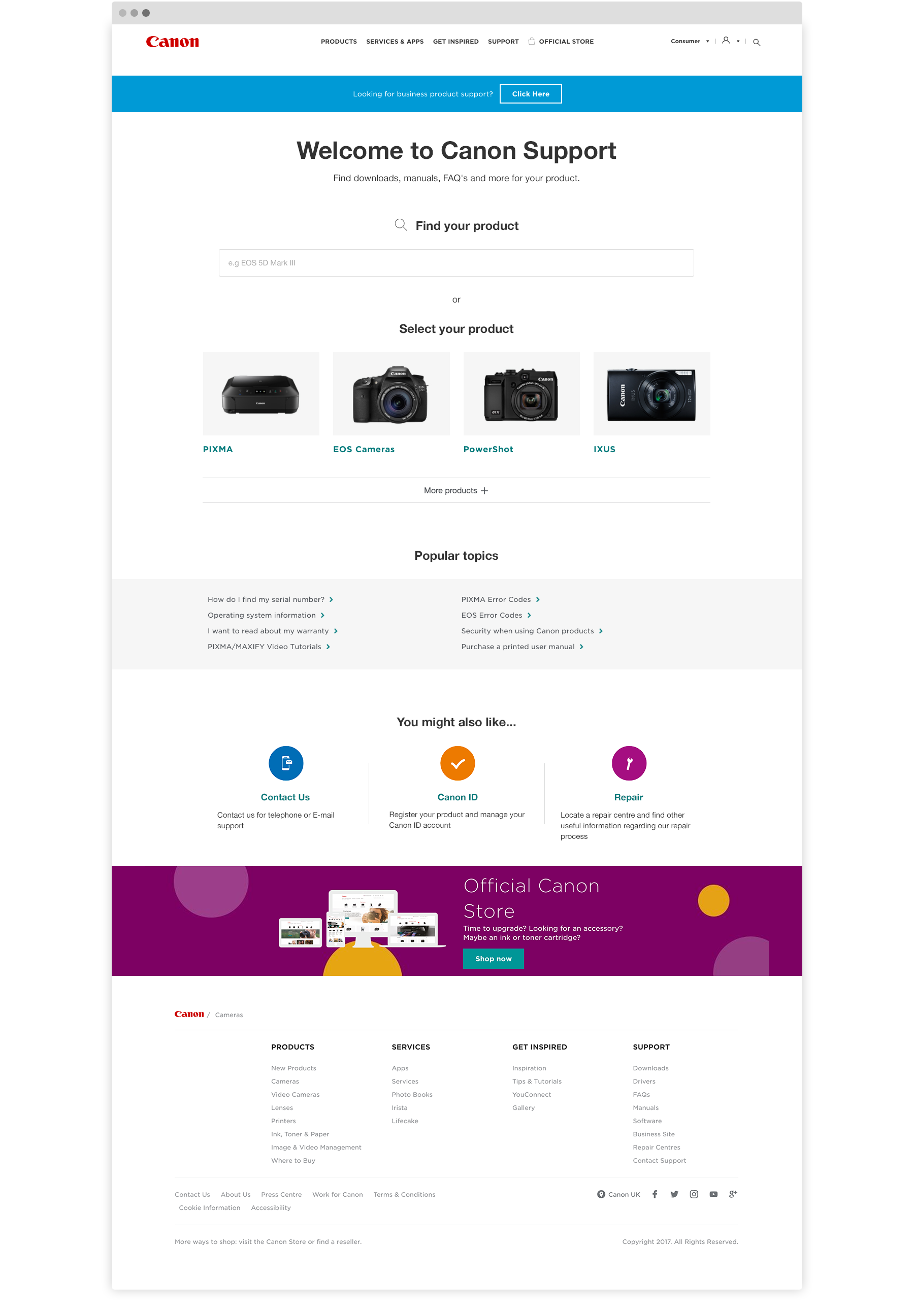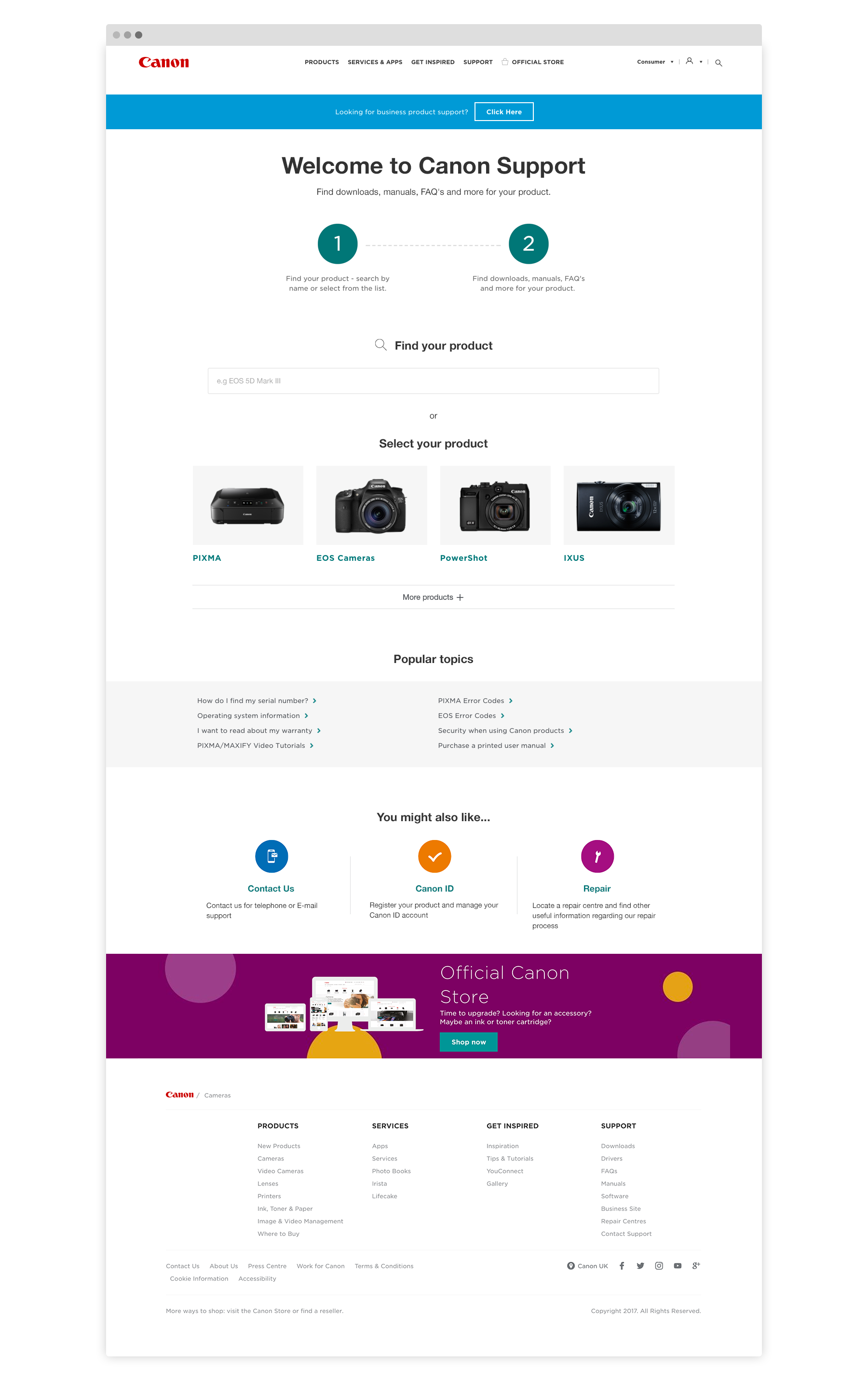 — Learnings
The test had a surprising outcome - both variations actually reduced the amount of users interacting with the search function, but increased the amount of users interacting with Popular Topics and the product images, even with the guidance in variation 2. This indicates that users respond well to images and category led browsing rather than having to know and type a specific model. Users may actually prefer clear image-based search routes, finding this method more natural and intuitive.
This gives us some interesting learnings on user behaviour and paves the way for future test iterations and experimentation with various elements.