Recipe Book Collection:
The collection features 5 books - Breakfasts; Main Meals; Desserts; Drinks and Sides. Each book comes packaged in it's own unique print and contains the exact ingredients and method used to prepare meals you can purchase at a UK McDonalds.
The composition was inspired by simple, impactful typography alluding to modern McDonald's packaging and traditional propaganda posters.
DIGITAL PRESENCE:
The online site allows visitors to find all the information about the campaign, including advice on getting involved and purchasing the recipe books as well as providing access to online content. The site was designed as a continuous scroll page with a fixed navigation bar in order to tell a story, fluidly guiding the user through the campaign. The minimal design helps keep the focus on the content.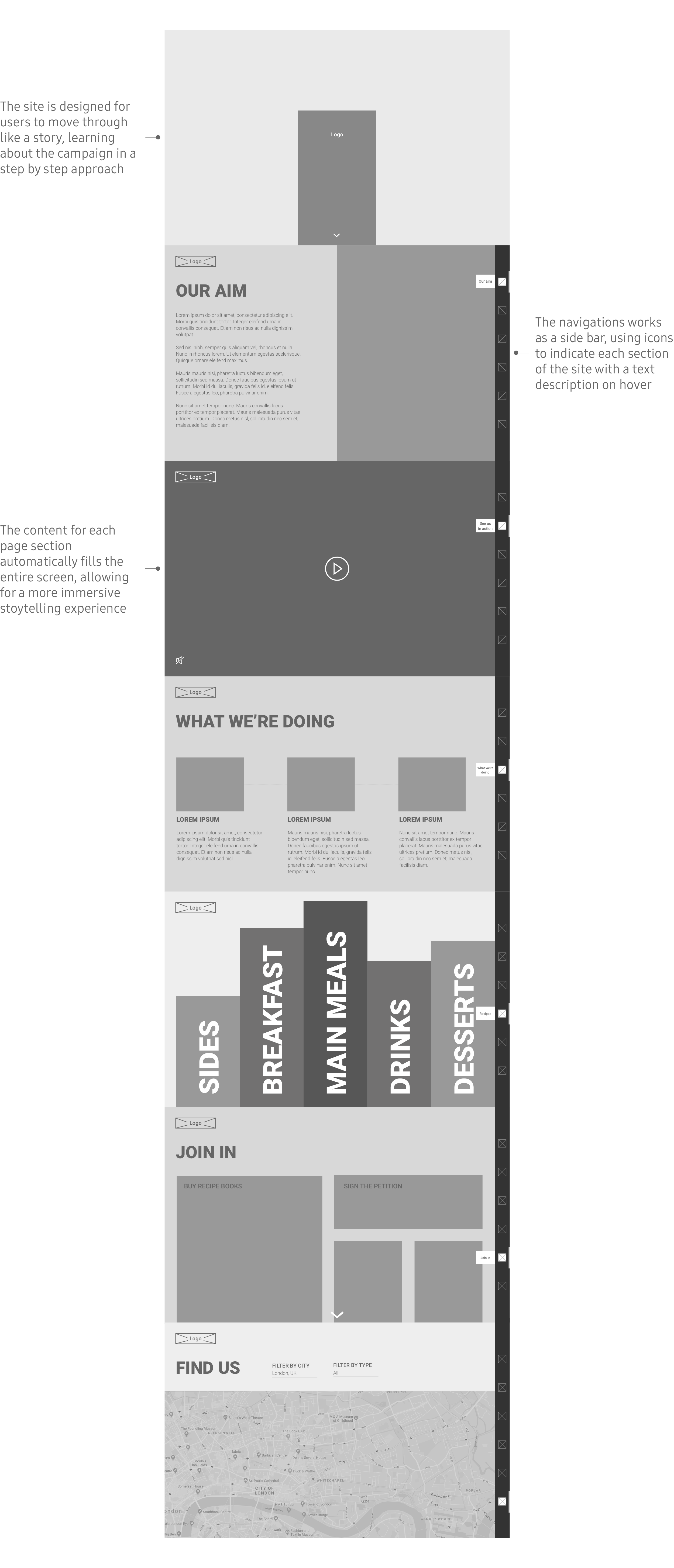 The marketing materials where designed to be taken/ torn off and shared, and each piece directs readers to the online site.